"This may be the year when we finally come face to face with ourselves; finally..."
– Hunter S. Thompson, Fear and Loathing: On the Campaign Trail '72 (via uselesschildren)
Mister Tumbles: The Dungeon Master and the Story... →
winrosenfeld: I've spent the last few weeks all over the country, and often in a few places simultaneously. When I was in Park City, I was in Somerville. When I was in Fort Lauderdale, I was in Denver. To be fair, when I was in Brooklyn, I was in Brooklyn - but I was always in Harmontown. Harmontown… This is a really spot-on write up.
10 reasons why we won't stop climate change →
climateadaptation: List by Tom Giesen, an adjunct professor at University of Oregon. I edited it down some, for the entire post, visit here. I'll add that, generally, I personally cannot see how we're going stop the climate from changing. Too many people in the world are starting to want - and get - TVs, laptops, cars, and a single family home. Who are we to deny them? 1. Delayed consequences....
1 tag
no upside: Why are Americans so... →
noupside: A map of American state stereotypes, generated by Google autocomplete. In the months before a US Presidential election, the quality of political discourse hits new lows. Blue State/Red State tropes dominate the news cycle as the media gins up outrage over perceived injustices in the culture… Fascinating stuff.
"When I first met with agents, they said, "Okay, you're going to play plumbers..."
– Nick Offerman (via bbook)
"Turning a chicken sandwich into Public Gay Enemy Number One makes LGBT people..."
– R. Clarke Cooper, Executive Director of the Log Cabin Republicans, in the Huffington Post.  Check it: this isn't about my feelings. It's not about Dan Cathy's beliefs. It's about where his company puts the money its customers give it. It's about the fact that a chunk of that money goes to...
Oh, How Pinteresting!: Announcing New Categories... →
pinterest: If you're brand new to Pinterest and want to discover more pins apart from people you follow, Pinners would tell you to check out the Categories. Clicking the Categories menu lets you view whole sections of pins about your favorite interests, whether it's "Food & Drink", "Architecture", or "Home… And still no activism or politics catagory. Boo. Come on Pinterest, get with...
Upworthy has a Tumblr now. Tumblrs are cool.
upworthy: Our mission, now that we have chosen to accept it, is simple: We want to make meaningful things go as crazy-viral as Keyboard Cat (and now you have that song stuck in your head). And you — yes you, right there, reading this sentence right now — can help. We believe that the world would be a better place if more people knew more stuff — not only that gay marriage should be legal or...
Occupy did what?: 28 lawmakers left ALEC this... →
occupydidwhat: Occupy shone a bright light on the closed-door activities of ALEC (The American Legislative Exchange Council), and the real impact of the laws it writes (e.g. the as-yet unpunished death of Trayvon Martin thanks to ALEC's "Stand your ground" law). Corporations are fleeing in droves. And they are…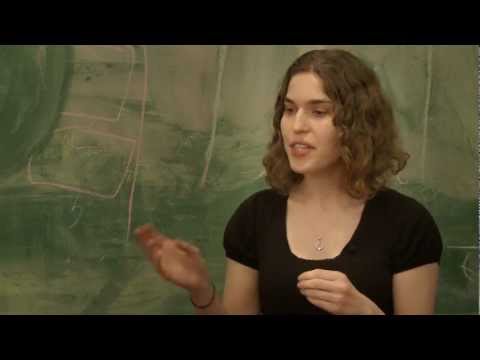 Kickstarter - Occuprint →
Just funded this project and you should too! Occupy the streets with art!
1 tag